Bikes
Couch hunting: A cargo bike sport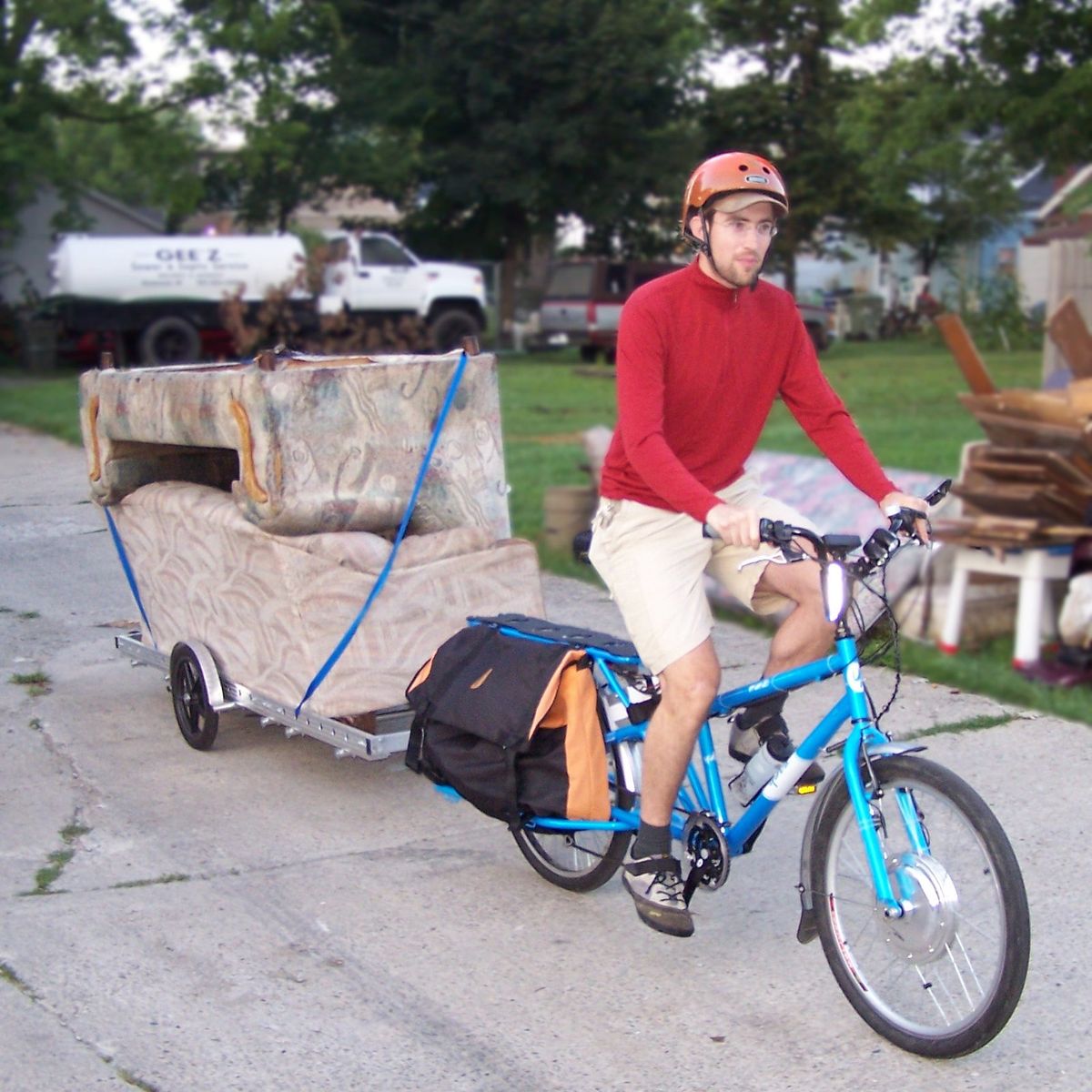 Making sport of cleaning some of the biggest household junk out of our cities and towns. Works best if you have a city dump within biking distance
Couch hunting rules
Cruise alleyways to find abandoned furniture.
Tie down acquired furniture to bike trailer or cargo bike
Proceed to city dump. Ride onto the scales and get your total weight. Subtract "tare weight" of the rider, bike and trailer to get your score for the trip.
Couch hunting photos
Some photos of hauling other people's junk.