Bikes
Even Keel Trail Bars Recipe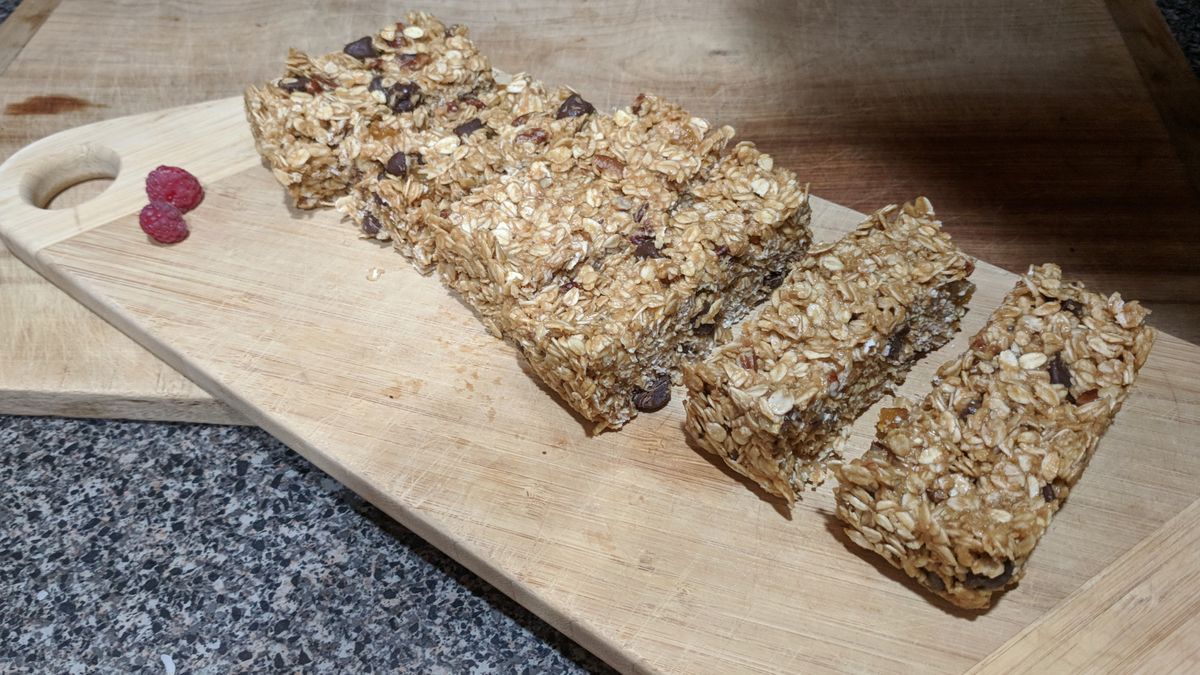 This is a family-friendly, make-ahead recipe for family bike camping– the kind I used on Mother's Day Off family bike camping trips.
These calorie-dense no-bake trail bars were designed for backpacking– packing the most amount of calories into the the least weight. They are also recipe my whole family enjoys. Consider these as a Clif-Bar replacement for mid-day snacks or even a meal replacement. Credit for this recipe goes to the hiker named "Bigfoot" who got the recipe from hiker "Even Keel" whose mother mailed him these bars on the trail. Thanks, mom. Search for "No-bake trail bars" to find more variations.
In my test the recipe made about 20 small bars, enough for our family our four to have each have two or three small bars for a breakfast, with eight bars left over for other snacks. For a two person single-overnight, consider cutting the recipe in half.
Our kids loved helping to make these. This increased their investment in trip and their excitement about adding the sweet, chocolately creations they helped make.
Beware the bars are a little sticky– probably not the best choice to eat straight out of a handlebar bag while riding!
The recipe is vegan... except for the honey. If you try it with a vegan honey substitution that works well, leave a comment below to let me know.
Ingredients
1 cup Peanut Butter
1 cup Honey
1 teaspoon vanilla extract
½ cup finely chopped nuts (we tried pecans)
¼ cup wheat germ
1 cup chocolate chips
4½ cups oatmeal
Almonds for topping (optional)
Instructions
Mix together peanut butter, honey and vanilla extract in a large bowl
Add remaining ingredients and mix them in.
Lightly spray a pan with vegetable oil.
Press mixed bars into pan
Cut into bars
Press almonds into the top of the bars- close enough to get an almond in each bite
Taste testing
Here's a taste-test video of these bars from someone else's blog:
Related Recipes
Oatmeal Banana Bites is another make-ahead recipe posted here for backpacking or family bike camping.
💡
Recipe App Compatible! This recipe has been coded for easy importing into recipe apps.