Bikes
First Christmas tree by bike and the day I bought Bar Mitts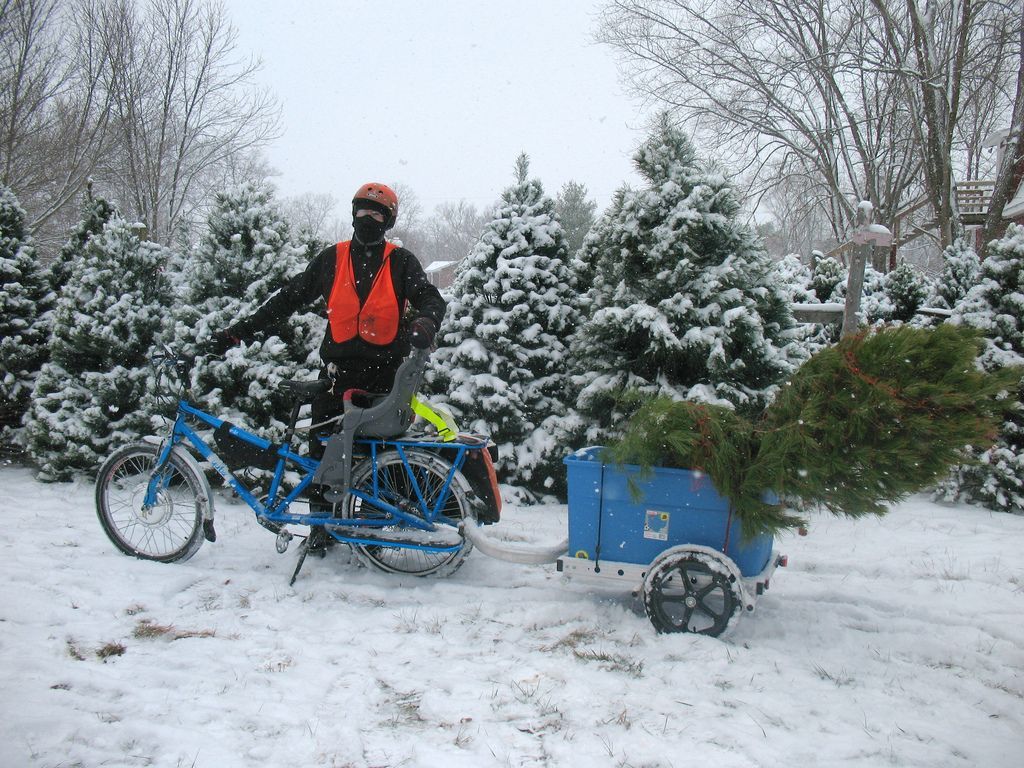 In previous years I had done the Christmas tree recycling by bike, but this was first year I picked up the Christmas tree by bike. It was about a 15 mile round trip to the tree farm in Centerville, Indiana from Richmond with snow falling and temps in the mid 20's.
The trip went fairly well, although the drivetrain got frozen slush in the derailleur, causing chunky pedaling. I cleared out the frozen slush at the tree farm, but it happened again on the way back.
There was a stiff headwind on the way back and my hands got cold despite wearing Windstopper gloves inside of overmitts. I stopped at the bike shop on the way home and and bought some Bar Mitts, which are like large mittens that go over the handlebars and shifters, and stay on the bike. I have high expectations for the ability to keep my hands warm and comfortable on cold bike trips.
Update 2011: I love the Bar Mitts. Also see my review of Bar Mitts Extreme vs Bar Mitts.
If there's a product you like that competes with Bar Mitts, leave a a comment below!